Cotton Planting System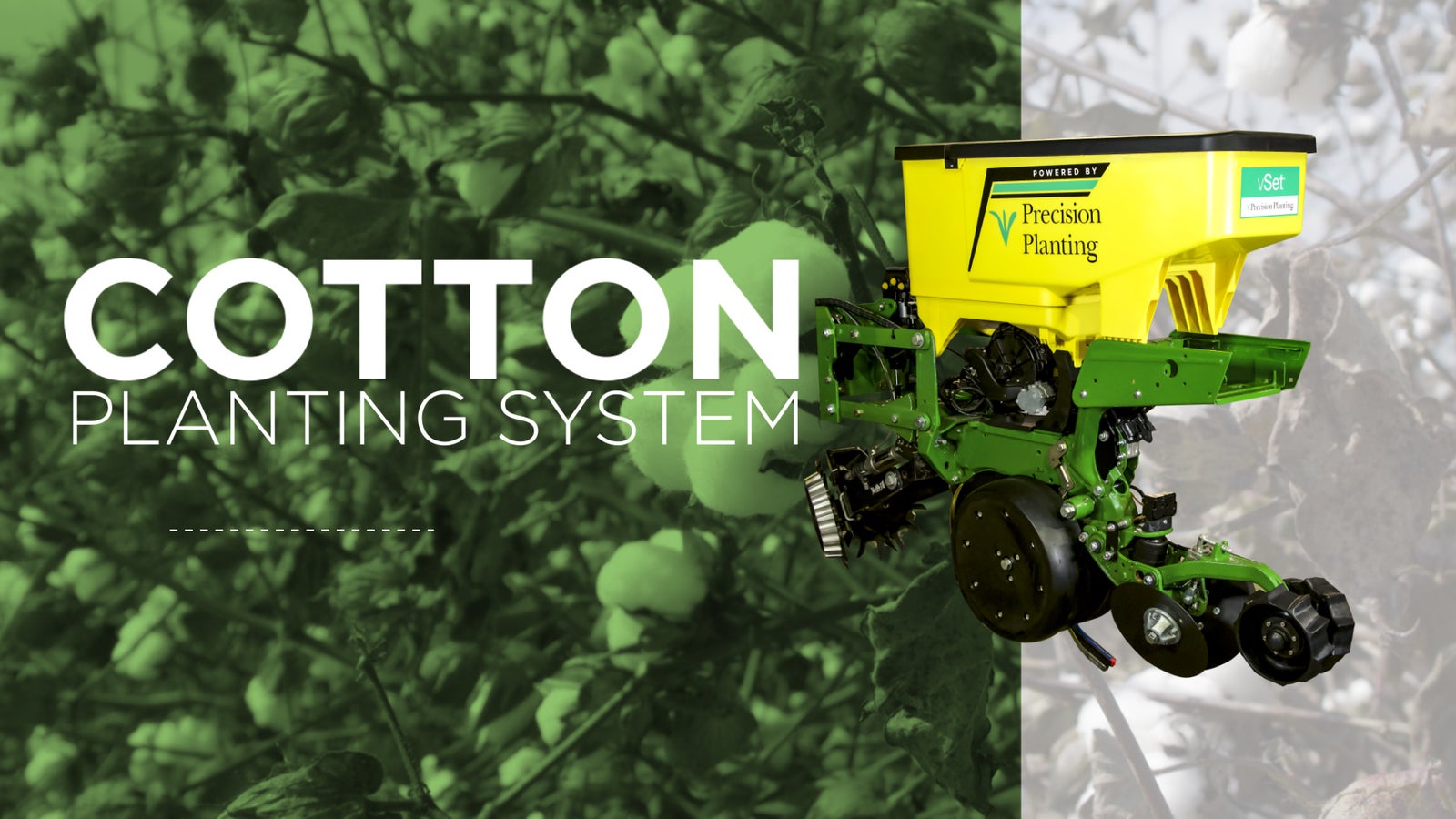 The real problem with your cotton emergence isn't the seed–it's your equipment.
Fix the Issues Caused by Your Planter
Getting a well-emerged stand of cotton is imperative to getting both yield and quality at harvest; but, current planting equipment limits a cotton seed's ability to emerge well. The Cotton Planting System from Precision Planting ensures that your seed population, depth, and the environment the seeds are placed in is perfect, giving each seed the opportunity to emerge, grow, and thrive. You'll have cotton fields that are consistent and you'll be proud each time you drive by them.