Emergence Matters
Uneven emergence is costing you money. Protect your yield by creating the ideal environment for even emergence.
Is your total potential below 98%?
What percentage of your plants are providing full yield potential? Here's a free worksheet to help you do the math and see how your fields compare.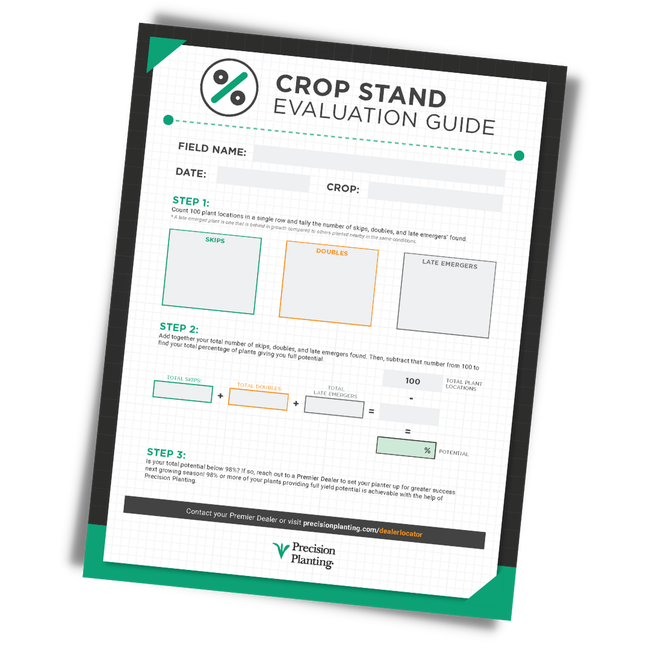 It Takes A System
Equip your planter with the tools to help ensure that you are set up for even emergence next planting season.