Winter Conference 2023
Experience the event that will change the way you farm.
What is Winter Conference?
Precision Planting's Winter Conference is an annual event attended by over 5,000 farmers globally and is your chance to: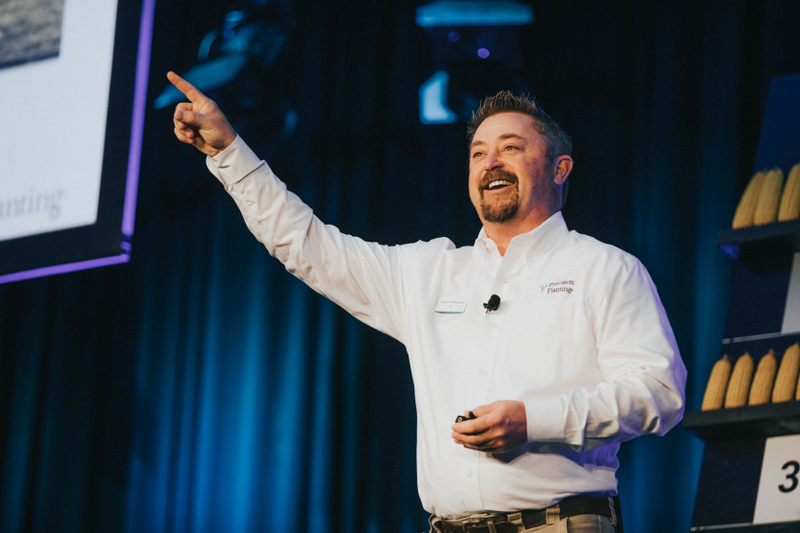 Hear from AgTech Leaders
Hear directly from engineers and agronomists focused on improving farm operations through product development and research in the field.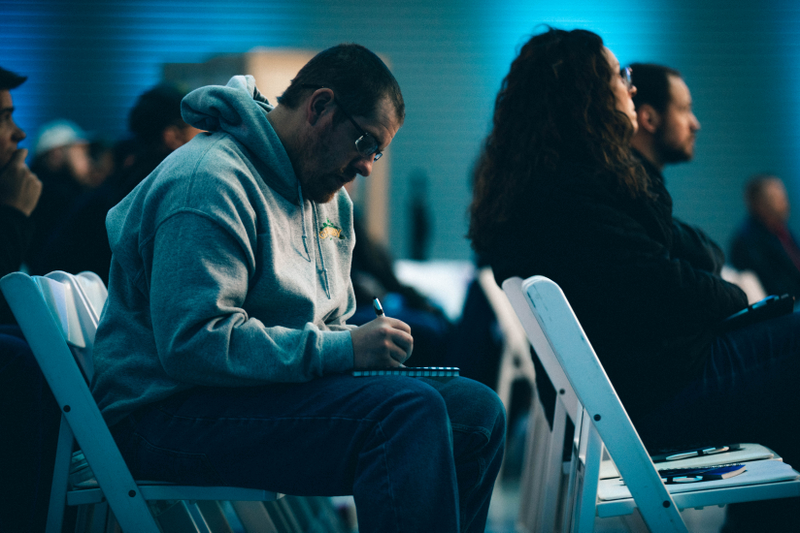 Eliminate Challenges
Learn strategies and techniques that you can implement immediately on your farm. Plus, experience demonstrations and opportunities to see the latest Precision Planting technologies.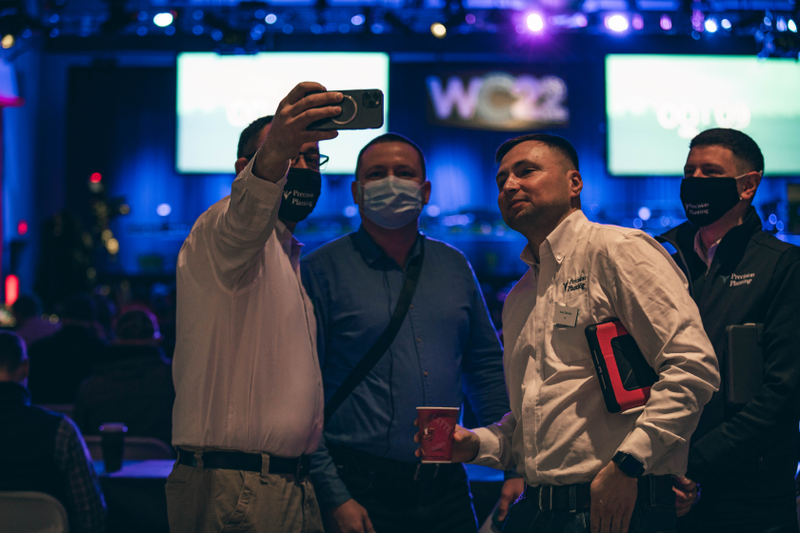 Connect With Other Growers
Best of all, talk to Precision Planting employees and dealers at all locations and connect with other farmers. This day is truly focused on you and the future of your farm.
See For Yourself
Don't just take our word for it. Watch the video below to see what Winter Conference is all about!
36 Events, 22 Locations, 4 Days
Find a location near you & register today!
Don't Just Take Our Word For It
Here's what people are saying about Winter Conference
Great location! Best farming conference I have ever been to. Would definitely go again!

Nate C.

Iowa, USA

It makes me want to do a better job of planting. A lot of good, sound information!

Casey L.

Ontario, Canada

The research that you do as a company is outstanding and you do a great job sharing that feedback!

David H.

Mississippi, USA
Frequently Asked Questions
When and where is Winter Conference?
Winter Conference 2023 will be held the week of January 17, 2023 in 21 remote locations as well as our headquarters in Tremont, IL!
What can I expect at Winter Conference?
During each session, we share what we have been learning as a company over the last year that will bring value to your farming operation and helpful tips for you as you evaluate your current farm equipment. We also share new technologies, product updates, as well as the latest insights from our Precision Technology Institute Farm. There's content for anyone! Plus, get time between sessions and over lunch to connect with passionate farmers like you from your area and around the world!
What is a Winter Conference remote location?
Remote locations offer live face-to-face sessions with Precision Planting employees and experts discussing the unique challenges you face where you farm. They also feature recorded sessions from our Tremont location, so you don't miss any exciting news and teachings from the main stage!
What does it cost?
All of our events are free to attend. Plus, enjoy a light breakfast and free lunch on us!
How long is Winter Conference?
A day at Winter Conference is typically 7 hours start to finish. Times vary by location, so find one that works for you!
Will I be able to see Precision Planting products on display at Winter Conference?
Yes! There will be at least one product display stand at every location. Some locations will have more products displayed than others. Let us know if there's something you're hoping to see.
Does Precision Planting plan to unveil any new products at Winter Conference this year?
You'll have to come and find out!
Do I need to register before coming?
Yes, please. Although this is a free event it takes a lot of planning to make sure that we have enough seats, food, and staff to care for our guests. Registering ensures that you have a best-in-class experience attending Precision Planting's Winter Conference.
Do I need to sign up for multiple days to get the full Winter Conference experience?
Every day of Winter Conference features the same sessions and content as all other days at your location. Find one that fits your schedule and get the full experience in just one day!