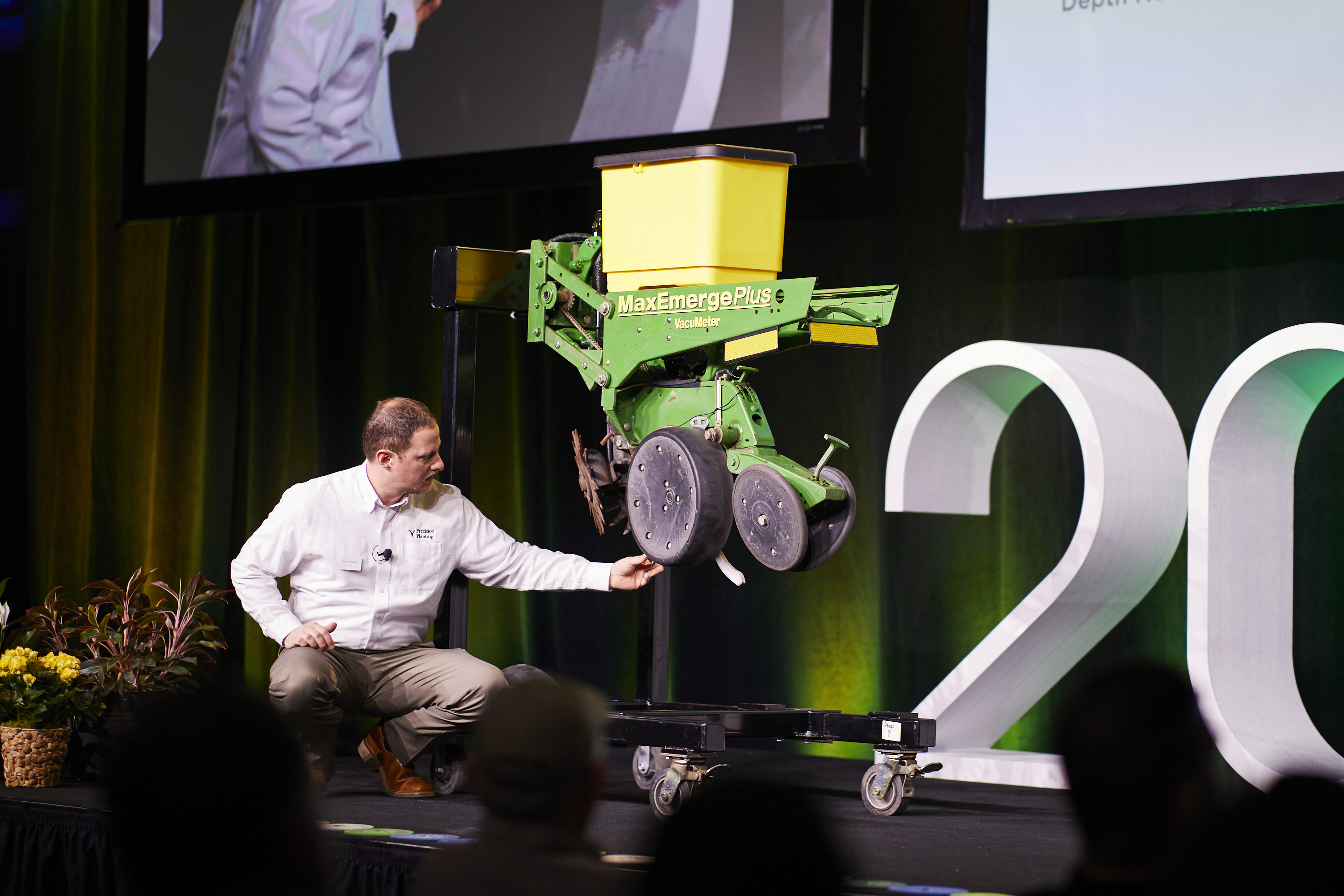 Sessions to Help You Maximize Your Farm
Your day at Winter Conference will be a mix of in-person and video learnings to bring you content directly from Precision Planting experts in your local area as well as across the country.
Hear our latest agronomic research findings, learn about the latest technologies, and connect (6' apart) with industry experts and other growers!
»We will be following the standards of social distancing, appropriate group sizes, and other health and safety measures per local and state recommendations. Details will be sent to registered guests. 
What attendees are saying
I learned more in a day than I have in the last two years–not just about Precision Planting, but about farming, agronomy, and the science of it all.
Eric Cole
Ames, IA
This was one of the most informative conferences I've ever been to.
Ken Branine
Fargo, ND
All of the sessions left me feeling excited about farming. No feeling of a used car salesman pushing your products. The passion was so contagious!
Dawn Harman
Tremont, IL
Be the first to know when registration opens for Winter Conference 2022
Find a Winter Conference Near You
City, State/Province
Event Days
Time
Seats Left
Ames, IA
Jan 22
9:00 AM – 3:15 PM CST
46 seats left
Philo, IL
Jan 22
9:00 AM – 3:15 PM CST
24 seats left