Precision Planting Announces Reveal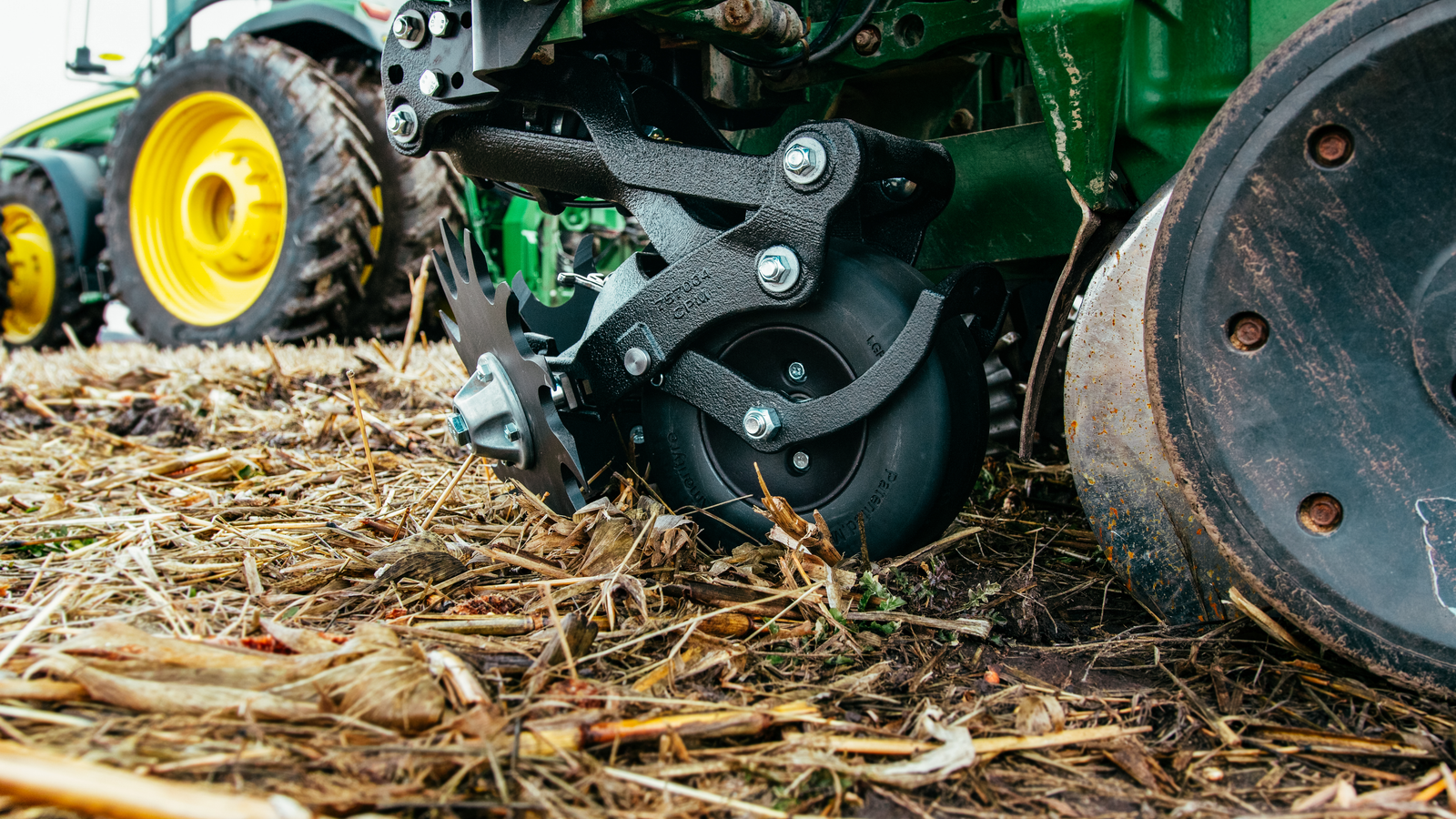 January 19, 2021
Row unit mounted row cleaners hurt row unit ride and affect downforce requirements
Consistent crop emergence is critical for maximum yields, and this new row cleaner reveals the clean soil for the planter row unit to place seed.  Reveal improves row cleaning and emergence in 3 ways:
Reveal is mounted to the planter frame, not the row unit.  Being frame mounted eliminates the negative effects that unit mounted row cleaners have on row unit ride and downforce
Reveal has independent pressure and tine depth adjustments.  Typically, farmers have to adjust pressure to change tine depth on row cleaners; Reveal has a tine depth adjustment on the unit, and the pressure is independently adjusted from the tractor cab
Reveal uses an internal gauge wheel to gauge tine depth from the cleaned surface.  Traditional row cleaner treader wheels gauge tine depth from the surface of the field that is not cleaned, meaning that cleaning performance varies with variation in depth of residue.  Reveal removes residue even as the depth varies, since the gauge wheel is running on cleaned soil.
Reveal pressure adjustments can be made either through a manual regulator in the cab, or for users of a Precision Planting 20|20, a module can be added to adjust pressure through the 20|20.
▽ see Precision Planting Product Manager, Jason Stoller, walk through Reveal and how it provides superior cleaning and emergence
Simply put, row unit mounted row cleaners hurt row unit ride and affect downforce requirements.  Reveal is frame mounted, removing its impact on the row unit.  With its own internal gauge wheel, Reveal precisely controls the depth of the cleaning tines to create a consistently clean and ideal environment for even emergence to occur.